Hi everyone! Have you ever been stuck for ideas to inspire your Zentangle® inspired art? In this blogpost I demonstrate how to use a woven star pattern as a framework in which you can add your tangles.
What is a woven star pattern?
A woven star is a pattern sometimes used as a quilting block. There are so many awesome quilting blocks that we could use to inspire us when composing our art work. If you are not familiar with the art of quilting you can find more information on the topic here: https://en.wikipedia.org/wiki/Quilt
Why is the woven star pattern suitable for creating Zentangle ® inspired art?
The nature of the star design gives us open areas where we can place our tangles. We can emulate the look of a quilt pattern by choosing patterns and colours in the same way you would choose fabrics for a quilt project.
Once you get started you can have fun by imagining that you are creating an actual quilt. Make decisions about which colour schemes would suit a particular room in your house to match the decor. Consider who the quilt might be for. Here are some examples:
Pretty pink florals for a little girl's room.
Strong geometrical designs to suit a teenage boy.
A beach style might suit your decor.
Maybe sophisticated elegance Is more your style.
Consider themes and colours that invoke a cosy warm feeling.
Cool, serene colours and patterns might give a room that calming quality.
How to draw the woven star pattern
Follow the steps in the following picture to guide you through the process of drawing the woven star pattern then fill it with your favourite tangles. If you are new to the Zentangle Method you can find more information about it here.
Lick on the image below to view the step out as a full sized pdf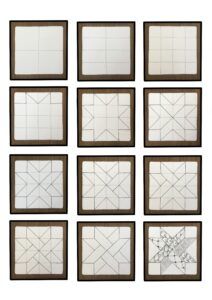 Where do I place the tangles?
To create the woven look of the pattern, imagine that the star is composed of strips. Follow each strip one at a time. If that strip appears to go under another strip leave a gap then continue the pattern on the other side.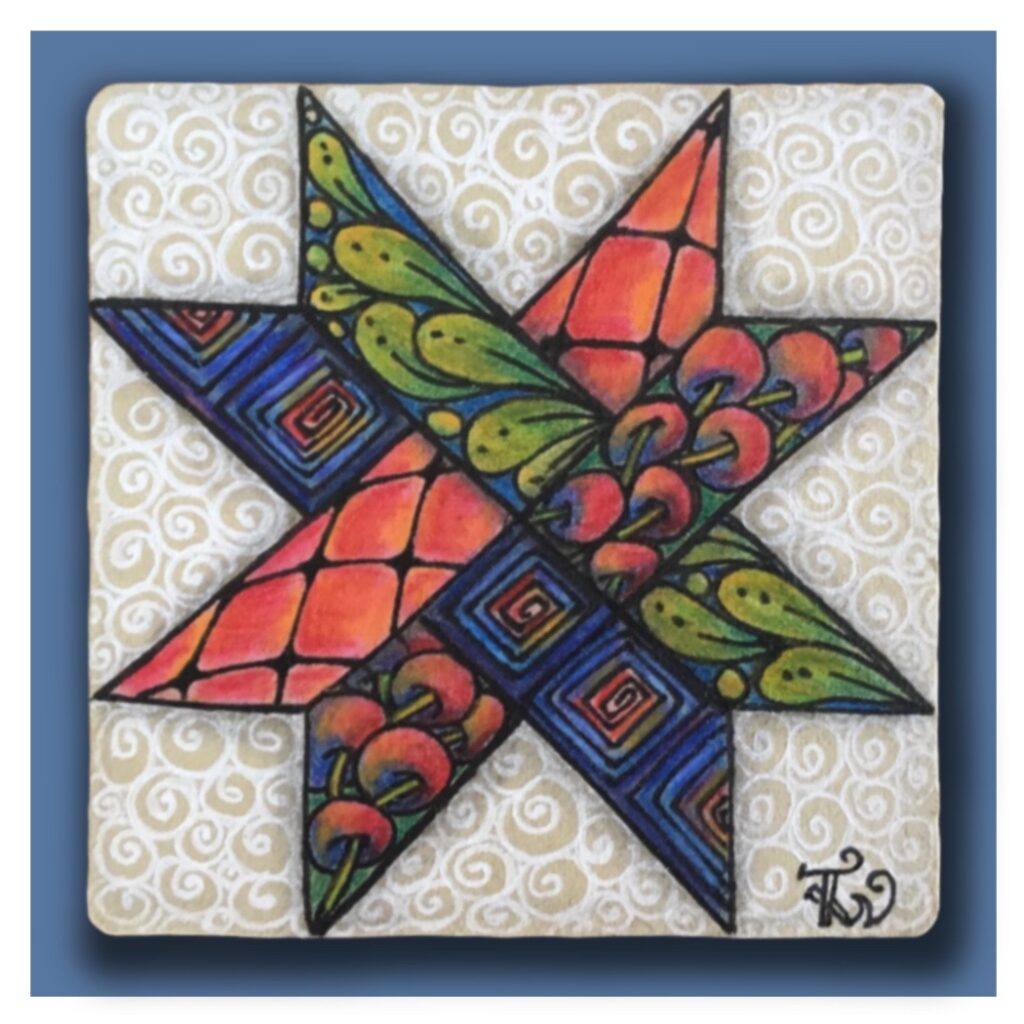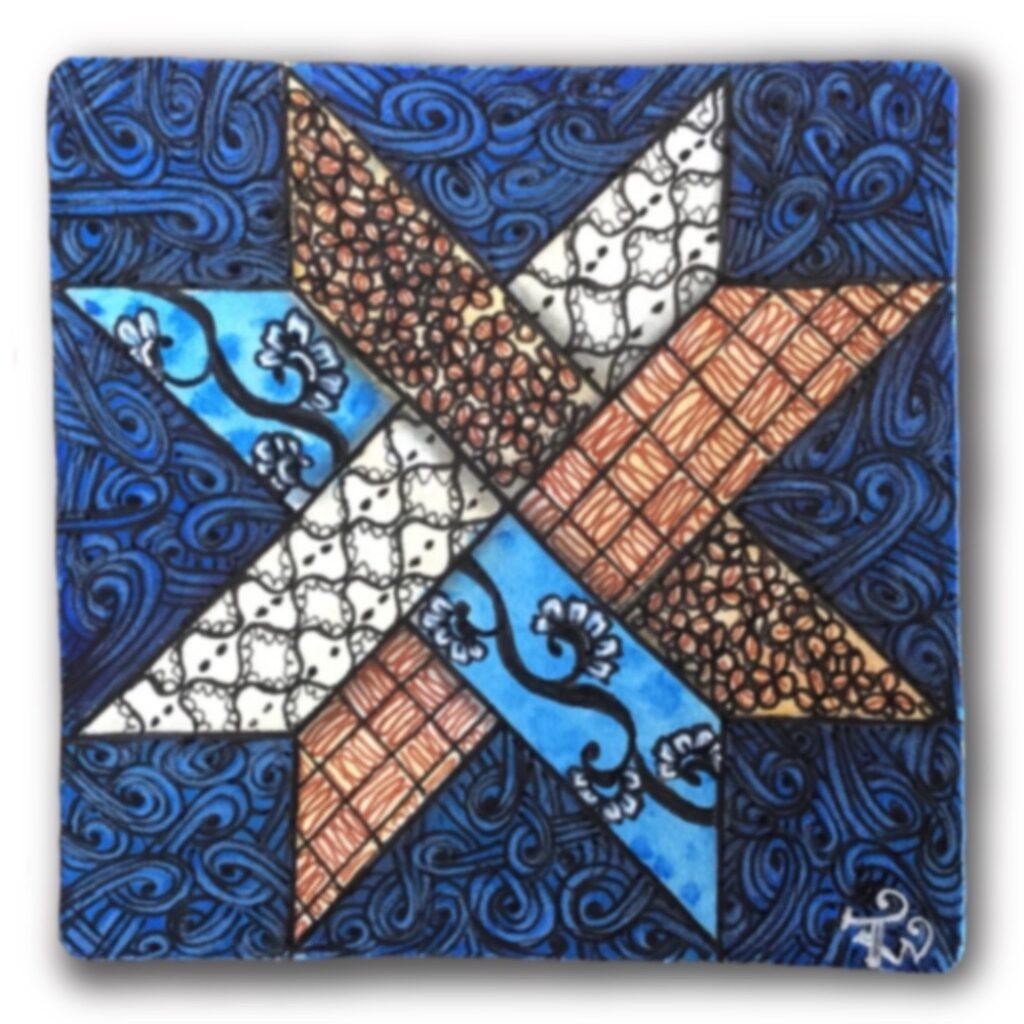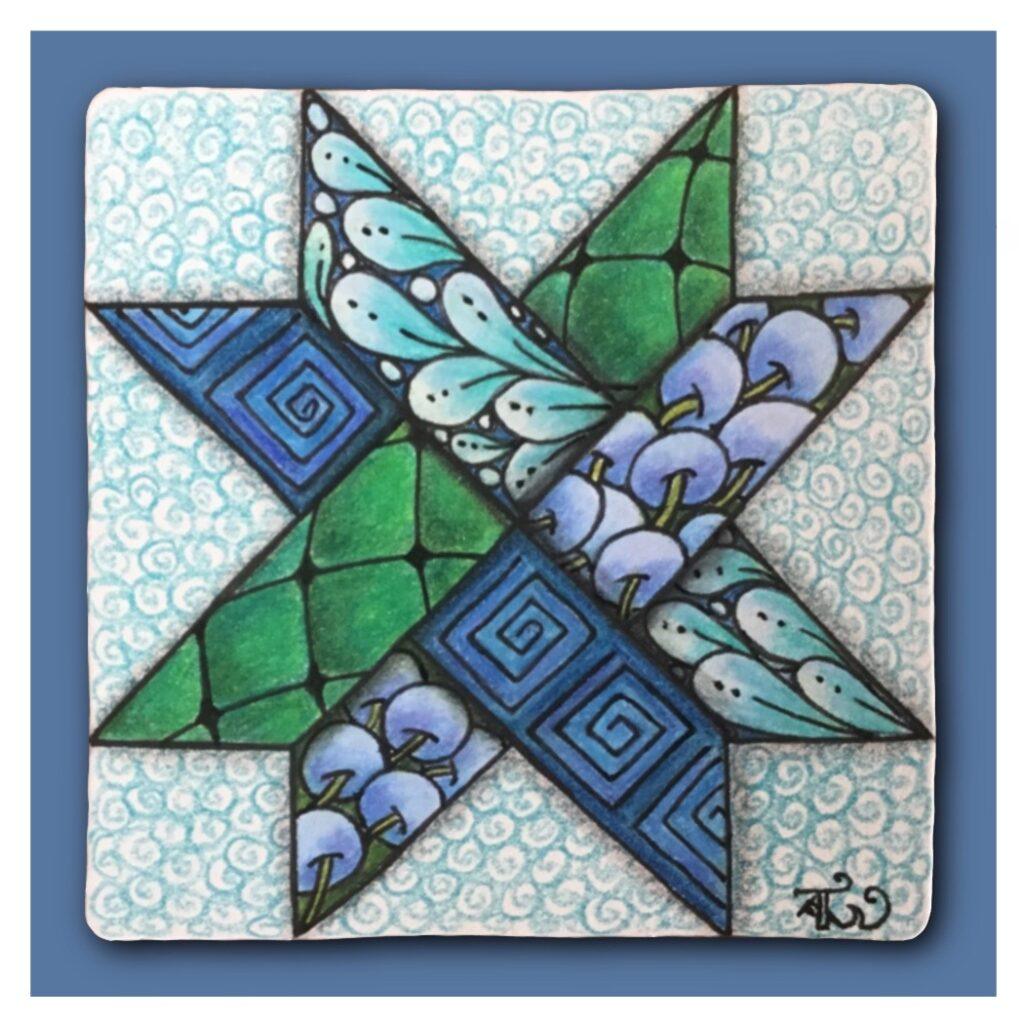 Final thoughts
I hope you have many hours of fun creating woven star designs. Perhaps you could put a few tiles together to create a mosaic that emulates an actual quilt.
If you would like to follow along with me as I demonstrate the process of creating a woven star tile here is a link to my video tutorial. In this video I show different options of when to add colour and what materials I use.